Brian Cohn resume link (*.doc)

3316 Georgetown Place, Marietta, GA 30066
M- (917) 673-7000
brian(at)erikco.com
http://www.linkedin.com/in/cohnbrian/

Customer Operations Executive | Organizational Change Agent | Process Improvement Leader | MBA, LSSBB, CSM, FPC, ITIL

Summary of Qualifications:

* Sr. Director/VP with more than 10 years leading technical and operational teams in the Multi-Channel Customer Experience industry

* Expertise in leveraging technology across alternative channels (chat, email, online ticketing, IVR optimization, outsourcing) to provide efficient and effective customer support to clients worldwide

* Highly accomplished in designing and executing culture change by building organizational passion around a vision

* Consistently recognized for translating financial business models into executable plans for large teams.

* Successfully and repeatedly led dramatic improvements in processes, customer experience and P&L.

* MBA (concentrations in Finance and Strategic Management); ITILv3; LEAN Six Sigma Black Belt; CSM


AUTOMATIC DATA PROCESSING
Vice President, National Accounts Client Services Alpharetta, GA
2015-
* Successfully on-boarded a 37% growth in client base to Vantage by ADP, the strategic Human Capital Management platform for National Accounts, while leading the team through a re-evaluation of talent.
* Improved client retention, moving 28 Vantage clients at risk to 8 within first five months, consistently exceeding client referenceability goal by 10-14% each month afterwards.
* Launched new location, migrating 20% of clients with minimal impact, regaining stability in account teams.
* Developed new Service Request process, reducing Tier 2 escalations 15%, and percentage of P1 and P2s 25%.
* Delivered improvements on leading indicators of client satisfaction, including
- Average Days to Close: 48%
- Service Request Backlog: 47%
- Phone Queue Availability: 19%

BELL LABS CONSULTING / ALCATEL-LUCENT / NOKIA
Senior Consultant, Operational Readiness and Customer Experience Practice Atlanta, GA
2014-2015
* Identified detailed process improvements that will drive significant savings in call voidance, AHT and truck roll savings for several large cable and DSL service providers in NA, EMEA and CALA.
* Developed comprehensive benchmarking study on Business Care Support models with recommendation on best practices for a large cable company.
* Program managed a large scale transformation of a Network Operations group to adopt best practices for Incident Management, Event Management and Knowledge Management, and tools to support those processes.
* Overhauled Customer Support Operations components of patented consulting assessment tool.

CBEYOND
A leading provider of IT and communications services to more than 55,000 small and medium sized businesses in the U.S. Combining industry-leading virtual and dedicated servers hosted in a fully compliant data center, cloud PBX, secure MPLS enterprise-class networks, robust security services, migration planning and best-in-class real-time management.

Senior Director of Technical Support and Contact Center Solutions Atlanta, Denver, Manila
2012-2014
* Led Technical Support (Tier 1/2/3), Care, and Mobile service desk teams. Hired to re-engineer an in-house, phone-centric, fixed-cost structure into an omni-channel, scalable group, leveraging technology and outsourcers to significantly reduce costs, improve the customer experience and prepare to support the new service pipeline.
* Leveraged best in class methodologies to improve long and medium term forecasting, including more precisely estimating the impacts from service incidents and normal cyclicality of demand. Facing long term budgeting shortfalls, launched a number of initiatives to improve efficiency including web chat, troubleshooting process automation, simplified trouble ticketing, improved event investigation, and more effective agent scheduling.
* Sourced, launched and accelerated the company's first business process outsourcing (BPO) customer support partner, streamlining legacy processes at 60% lower costs and building capacity for new product line support. Activities led included business case development and presentation to the CEO, underpinning contract negotiation, budgeting, project management for installation of new Citrix and telecom infrastructure, training customization and scheduling, and updating / extending a service knowledge management system.
* Built, trialed and fully deployed balanced scorecards, providing a systematic way to execute a budget neutral performance-based monthly incentive program, and resulting in 16-26% year over year quarterly increases in Transactional Customer Satisfaction Survey scores and a 24% improvement in Repeat Ticket Rates.
* Successfully migrated new, strategically important SaaS product through service transition and into service operation, achieving the company's best customer satisfaction results and exceeding budgeted sales by 42%.

COMCAST

Regional Senior Director of Advanced Products and Cable Service Newark, DE
2008-2012
* Brought in to help lead a transformation of the largest region in the company. Region improved from bottom 10% of the company in 2007 in overall performance and customer feedback to top 20% for 2008, top 10% for 2009, and System of the Year for 2010.
* Drove down call volume relative to budget by 35% in 2008, 15% in 2009, 9% in 2010, and 8% in 2011 or $12.7 MM in expense savings. Achieved through strong focus on one call resolution, identifying and addressing customer impacting call drivers more quickly, routing calls virtually across multiple call centers, and simplifying/streamlining processes and tools leveraged by front line and advanced support team members. Deeply involved in the management of P&L, Care had the most significant positive impact on the region's annual cash flow goals.
* Originated and championed several projects that improved Customer First Call Resolution scores by 17% including: 1) changing how we complete customer installation orders in order to provide new services more quickly to customers 2) building IVR logic to provide more self service options to customers 3) improving the reliability of our Outage Callback System so customers can be proactively notified of when an outage cleared.
* Led the regional call center virtualization effort for the consolidation of two regions, resulting in standardized best processes that could be adopted across the full region. Realized the efficiencies/service level improvements gained by economies of scale far more quickly than planned.
* Consolidated three geographically dispersed technical escalation teams into one regional helpdesk advanced support team to improve the customer experience, accountability, and annual efficiencies of $1.5 MM. Additional annual savings of $2MM achieved through outsourcing several functions, as well as building technical scripting solutions which reduced the need for human intervention on ticketing.
* Improved the customer experience by reducing transfers to a best in class level by training the full advanced products team on video service and repair, resulting in $900K in reduced video staffing expense.

SPRINT, Graduate, Sprint's Rotational Executive Development Program

Call Center Director of Retention and Customer Lifecycle Hampton, VA
2005-2008
* Combined three lines of business and 700 employees under a single management team, better leveraging best practices, and building superior bench strength through career pathing.
* Drove reduction of customer churn: 111% of plan in reactive retention and 154% in proactive retention.
* Decreased cost per saved customer, achieving 126% of goal.
* Managed operating budget for 750 employees with a surplus each year, mostly driven by staff savings through efficiencies built and deployed for our back-office teams.

SPRINT

Group Manager of Call Center Operations Support Overland Park, KS
2004-2005
* Rebuilt new product and product enhancement launch process, leading large, cross-functional team. Improved clarity of ownership across all groups involved in product launch process while reducing CRM system risks.
* Owned the division's call center activities in preparation for Sprint merger with Nextel and eventual spin-off.
* Built "best in class" Quality Assurance program after conducting research and a series of focus groups.

SPRINT

Call Center General Manager of Sales & Care Johnson City, TN
2003-2004
* Achieved $67M annual sales goal while maintaining Sprint's best customer satisfaction record.
* Developed staff of 265 employees and built self-reinforcing processes to improve sales effort.
* Improved revenue per rep by 53% to 102% of goal, driven by sales increases of 91% in wireless 114% in data.
* Increased sales per call by 95% year over year, the highest increase in the division.
* Launched Total Care initiative, providing a single point of contact for sales and service for all consumer products in the Local Division, including voice bundles, high-speed data, long distance and Sprint PCS.

Education:

University of Chicago Booth School of Business, Chicago, IL
Master of Business Administration (MBA)
Concentrations in Finance, Strategic Management, and Entrepreneurship

LEAN Six Sigma Black Belt (LSSBB)

Certified Scrum Master (CSM)

ITIL v3 (2011) Foundations Certification

Fundamentals of Payroll Certification (FPC)

San Jose State University, San Jose, CA
Bachelor of Science in Business Management (BSc), Cum Laude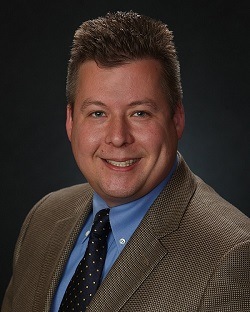 LinkedIn Summary

A finance MBA trained executive with more than 15 years of call center and customer service operations leadership experience and a strong reputation as a change agent with high degree of influence across functions and levels in an organization.

Expertise includes the ability to effectively design, implement and manage operational plans to exceed goals while simultaneously leveraging an analytical approach to identify and remove call drivers and increase the probability of first call resolution.

Strong customer satisfaction, performance, and quality results with large teams (250-750) across multiple sites, skills (service desk, technical support, escalations, retention, sales, mobile and billing), and locations (domestic, international).

Specialties:
* Strategic Planning | Budget Development
* Strategy Development | Tactical Execution
* Process Improvement | Process Automation | Operational Excellence
* Project Management | New Program Development and Implementation
* Cost Reduction | P&L Management
* Customer Experience Strategy and Analytics
* Balanced Scorecard Management
* Business Case Development
* Organizational Design and Rationalization
* Building and Maintaining High Performing Teams
* Problem Analysis and Problem Solving
* Call Center Operations Management | Helpdesk | Data Center
* Technology | IT | Telecommunications ( Internet | SaaS | Cloud PBX | IP | VoIP | telephony | LAN | WAN | cable TV | fiber | EFM | T1 | networks )
* Call Center Systems ( workforce management | CRM | quality monitoring | ACD routing | IVRs | web chat )
* Outsourcing - Vendor Vetting | Call Center Launch and Vendor Management ( domestic | international | global )